"Crackle" ceramic candle holders by Grace Lee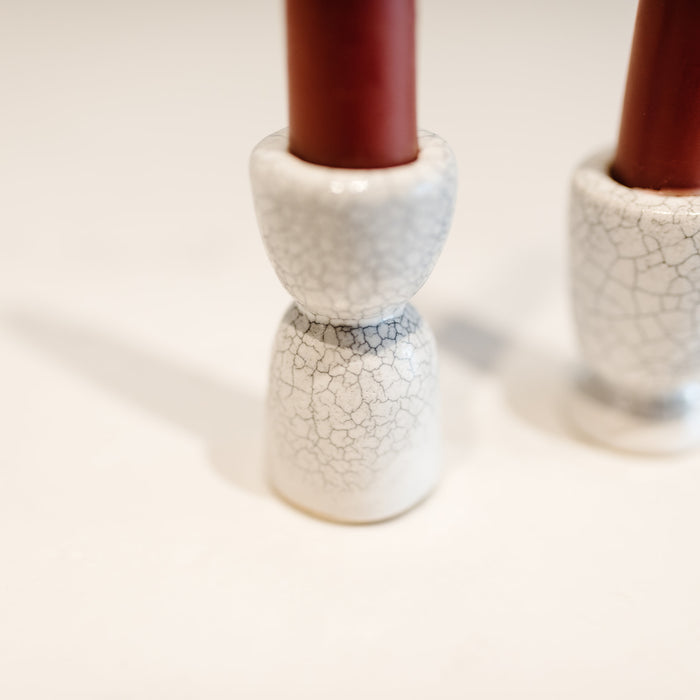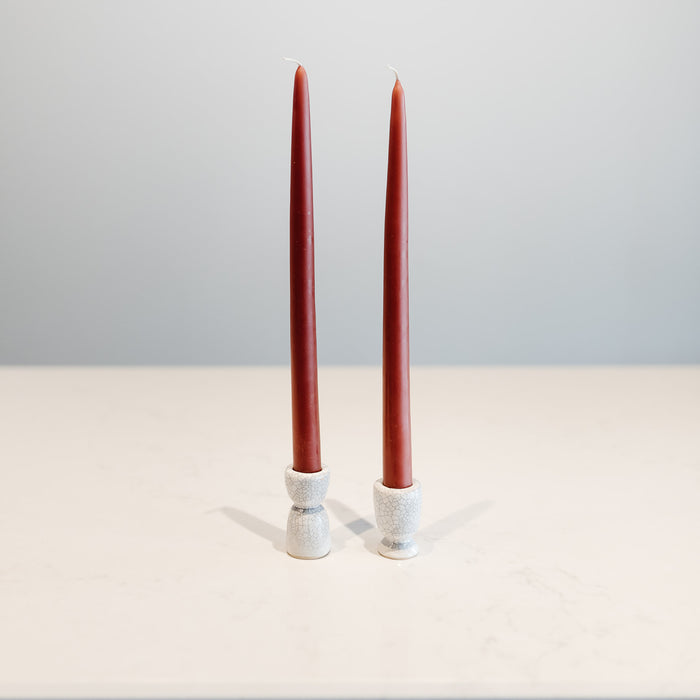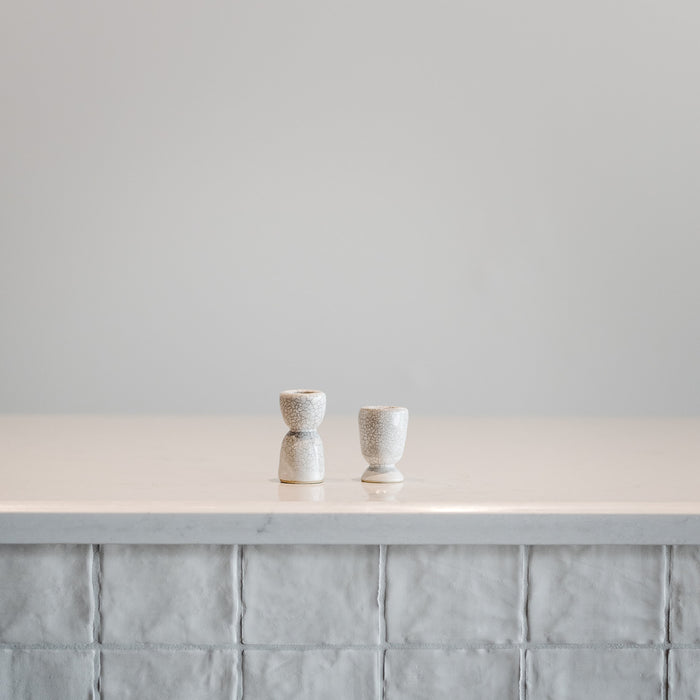 Designed and handmade by Vancouver artist/designer, Grace Lee. most of Grace's work lends a sense of naturalness and whimsy which serve as functional pieces for the table or home. Her approach to design remains a kind of layered simplicity - a combination of different textures with a thick glaze to complement the form, shape and functionality of the piece. These ceramic candle holders are a dainty and unique way to display and burn your favourite taper candle. Sold in 2 different shapes and sizes.
This product is handmade and is very limited. 
Materials & Care: Ceramic and fragile. Hand wash with warm water to remove wax.
Colour: cream with a grey, crackle effect. Handmade - expect variations from piece to piece.
Size: 2 sizes -
1) approx. 1" diameter, 3" high.
2) approx. 1" diameter, 2.5" high
Handmade in Vancouver, B.C.