Dipped Taper Candles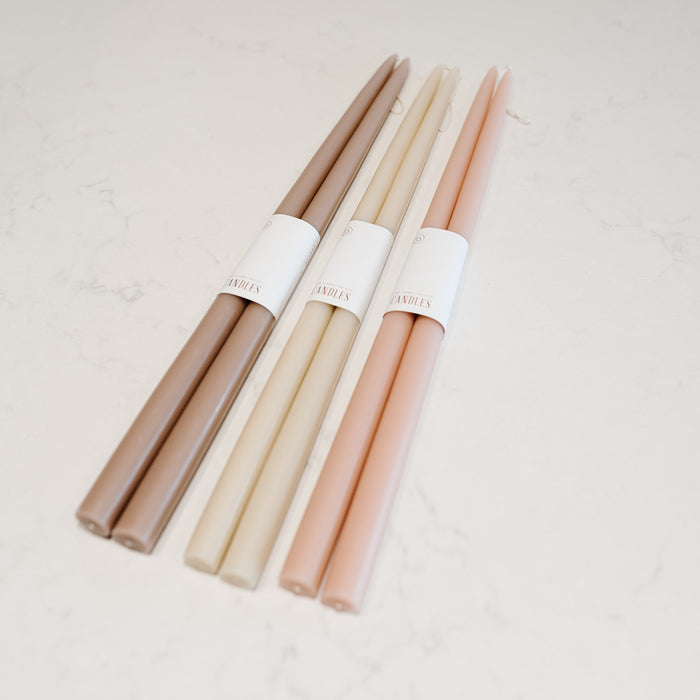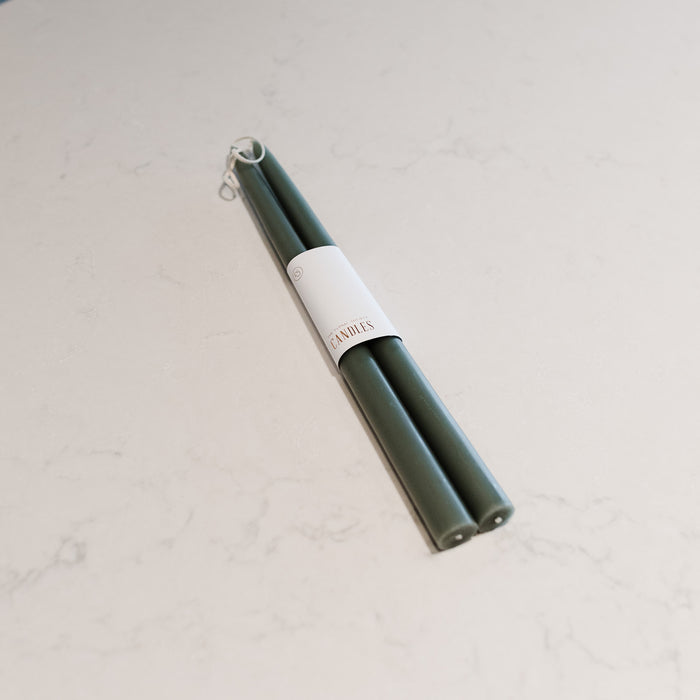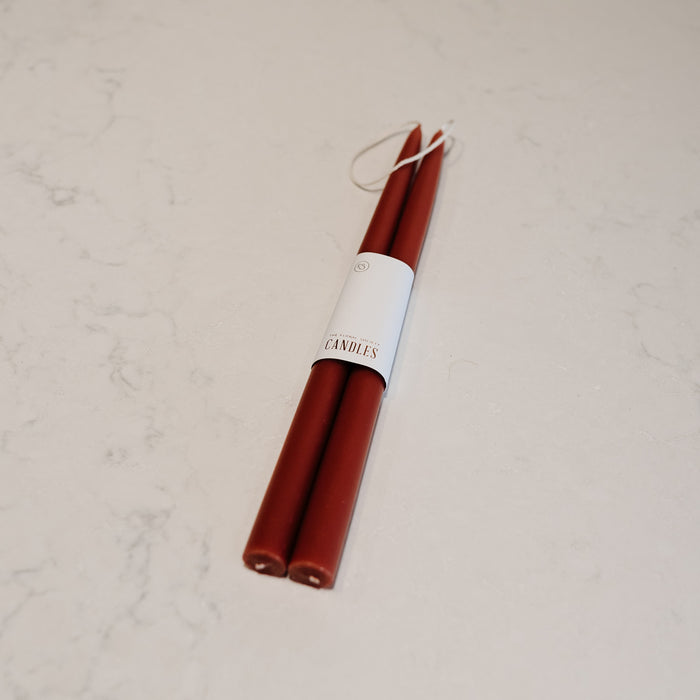 These tapers are crafted to burn drip-free at a rate of approximately 1 hour per inch. Each candle is dipped 35 times for a superior depth of color, and pairs are joined by a braided cotton wick for the cleanest burn. Made of Parrafin wax and sized to fit a standard holder.

Care & Maintenance: To avoid dripping, burn away from all drafts and trim your wicks!
SIze: 12 & 18 inch, sold by the pair (2).
Sourced from the USA.