Hand - Poured Soy Candles by Okanagan Candle Co.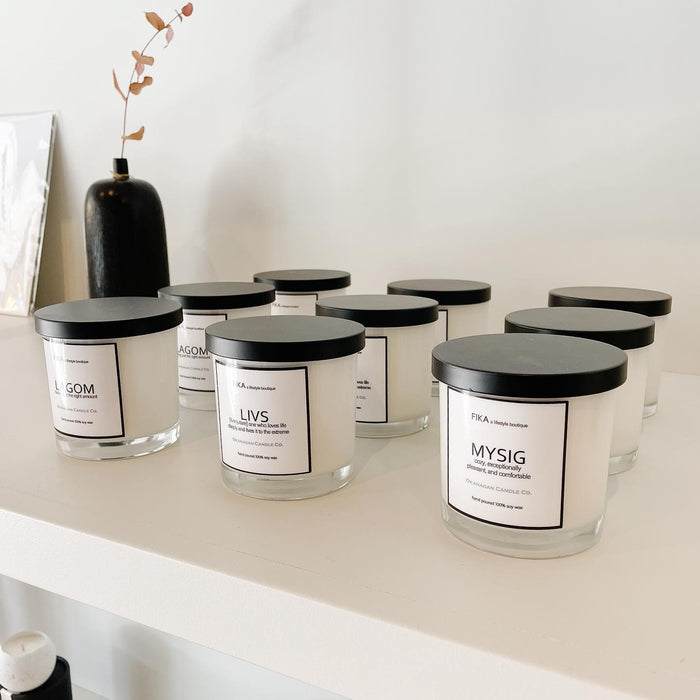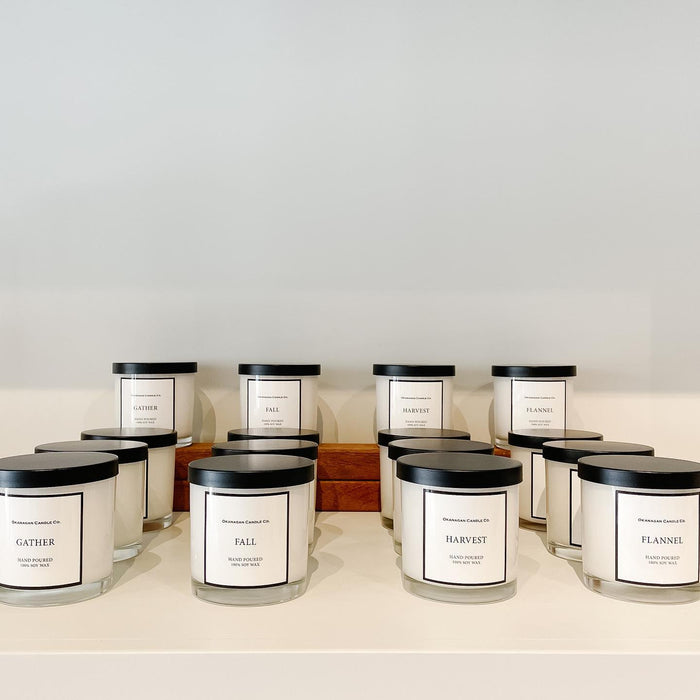 Embrace the atmosphere of comfortable winter evenings with a tantalizing touch of various aromas reminiscent of the true outdoors or your favourite calming scents. Choose from 9 fragrances to inspire romance or evoke memories of wonderful  experiences and adventures. 
Information and Ingredients:
Handcrafted in small batches using 100% soy wax and fragrance oil-based scent. Non-phthalate, non-toxic, eco-friendly and luxurious. Burn time of 100+ hours.