Artisanal Cylinder Planter w/ White oak stand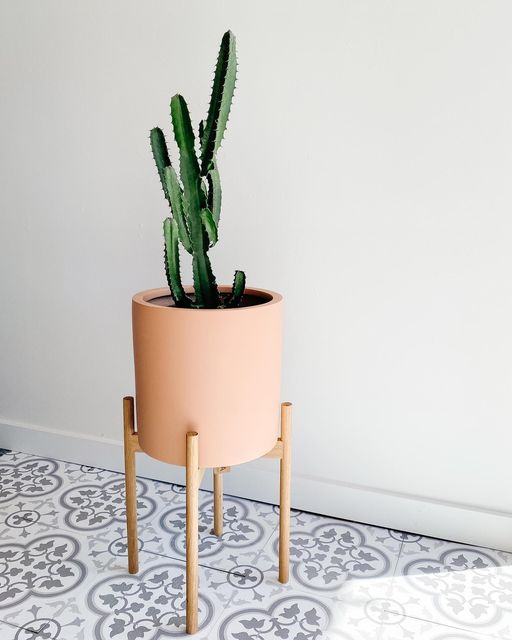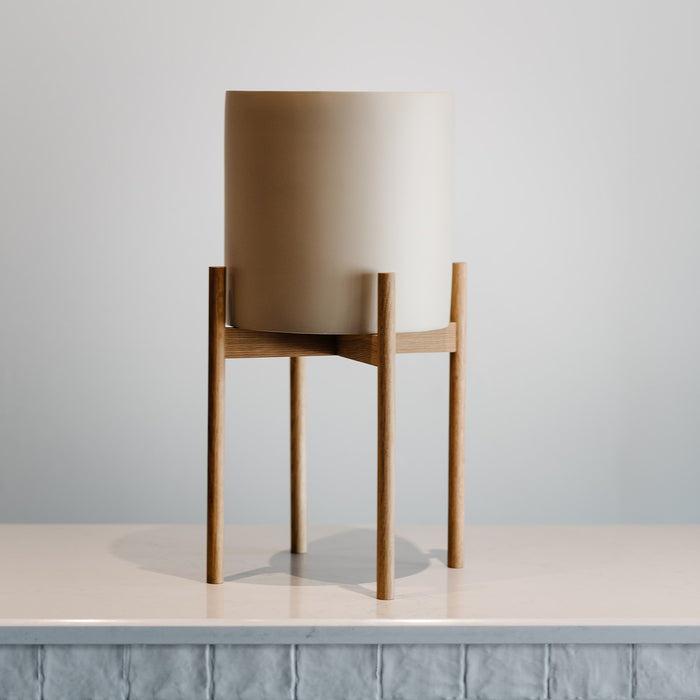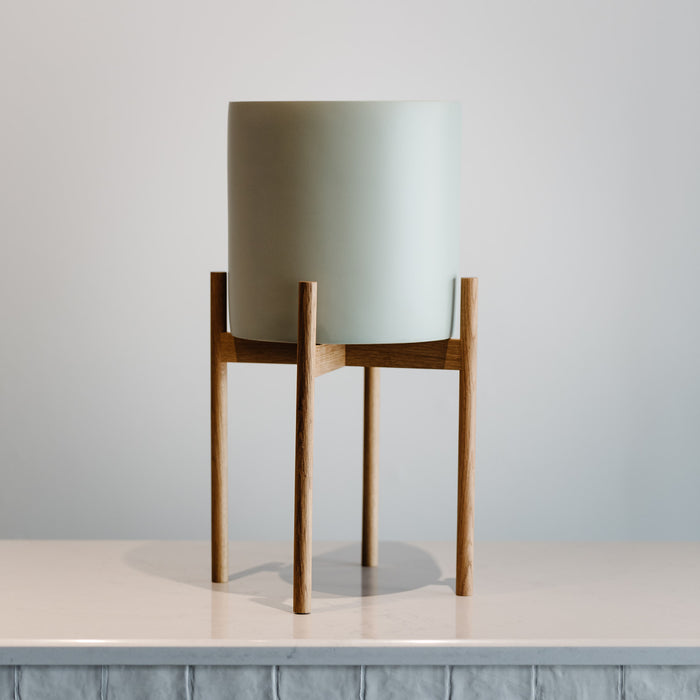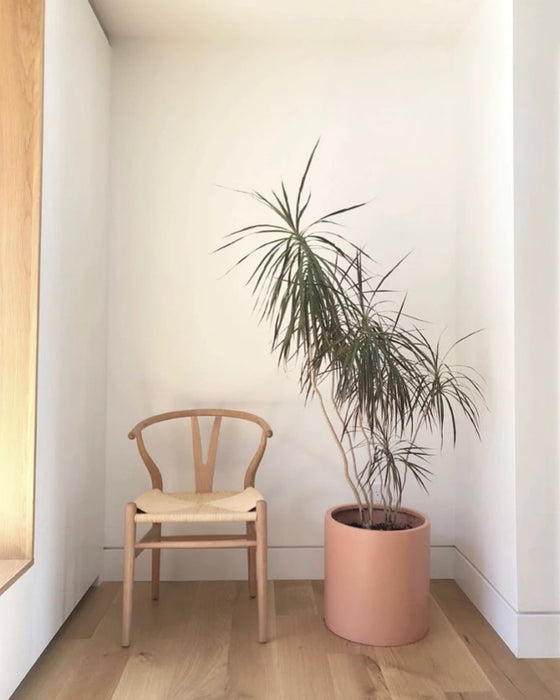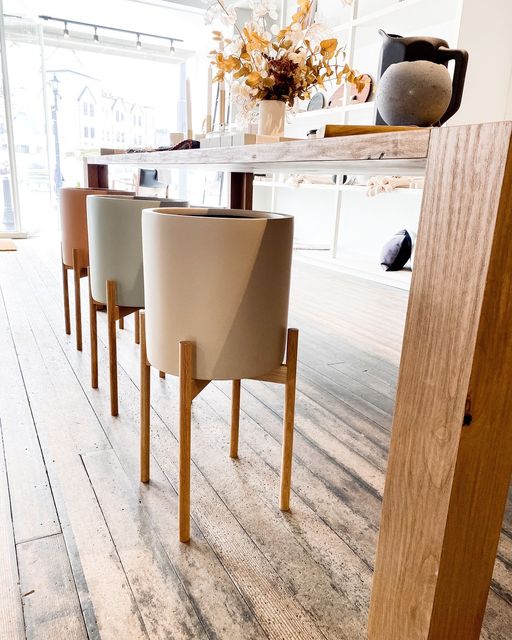 Modern but casual, minimal and sleek. This planter will suit any home and any plant. However, why not choose
your favourite house plant to put on display? The matte finish of the pot, and natural white oak wood of the stand add a warmth and simplicity, yet your green thumb won't go unnoticed.
Pot and stand sold together.

Cylinder planter pot: 12" x 12". Made from a high quality custom fiberglass compound; lightweight and durable. The planter is thick walled and non porous, and can used both outdoors and indoors. (Rated for -20 C/-4 F). Hand painted with water based paint. Due to the artisanal painting of our planters, this allows slight variations in each piece, while retaining consistency in size. Pick from one of 3 colours.
Plant stand: handmade of 1" solid white oak wood, and 7/8" oak planks. The plant stand comes apart in two halves, and interlock when assembled. This assembly can be flipped upside down for a taller effect.  Pair with a 12" cylinders. 
Colour: 3 colours - Sand, Salted Caramel & Sage
Size: Overall dimensions of the stand are 16" high, 14" wide outer, and the planter rest is 6" above the ground, and plant rest to top of the stand is 10". Lightweight, approx.. 6.5 pounds.
Sourced and hand produced from Vancouver, B.C