Brimmed Round Planter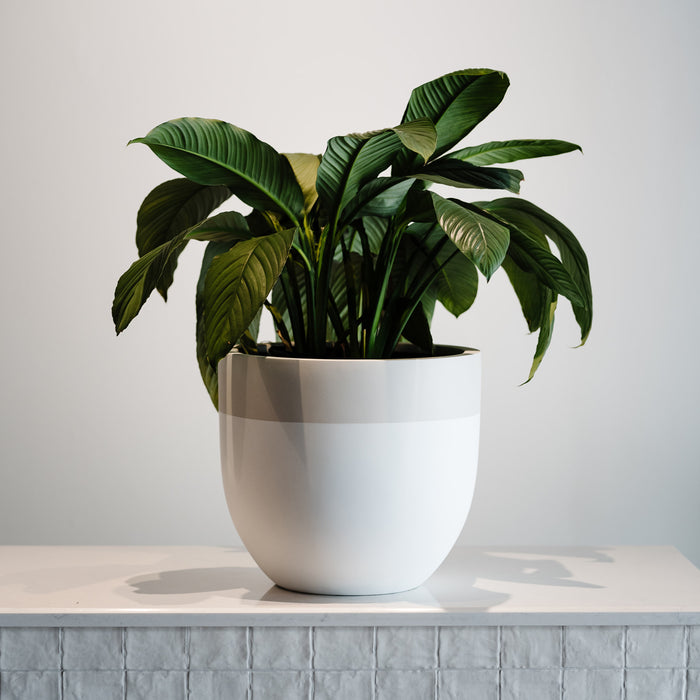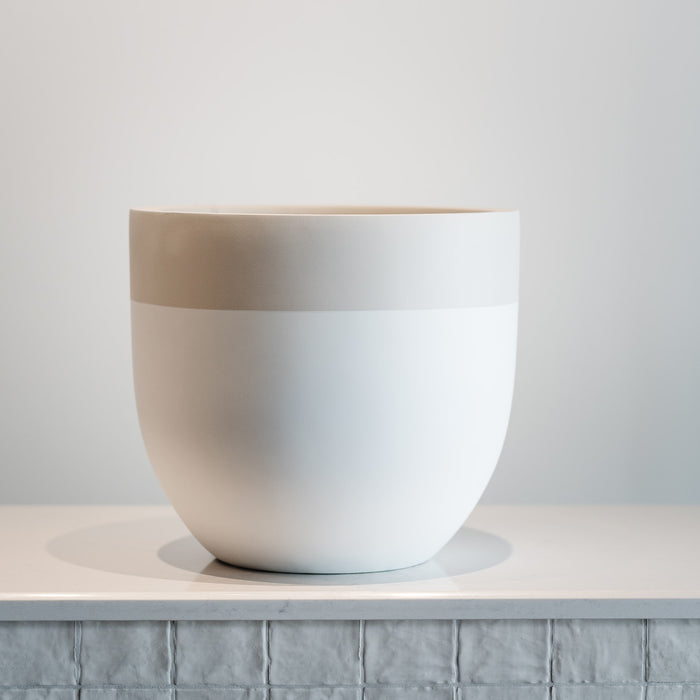 This brimmed design allows you to have the best of both worlds - a pop of colour where your plant meets pot, in a clean classic white to elevate your plant display. This round planter makes for easy styling in your space.
Materials & Care: Made from a high quality custom fiberglass compound; lightweight and durable. The planter is thick walled and non porous, and can used both outdoors and indoors. (Rated for -20 C/-4 F). Hand painted with water based paint. Due to the artisanal painting of our planters, this allows slight variations in each piece, while retaining consistency in size. 
Colour: Light grey brim and white
Size: Approx. 17.5" diameter, 16" high.
Designed and produced in Vancouver, BC.