Ceramic Mugs by Grace Lee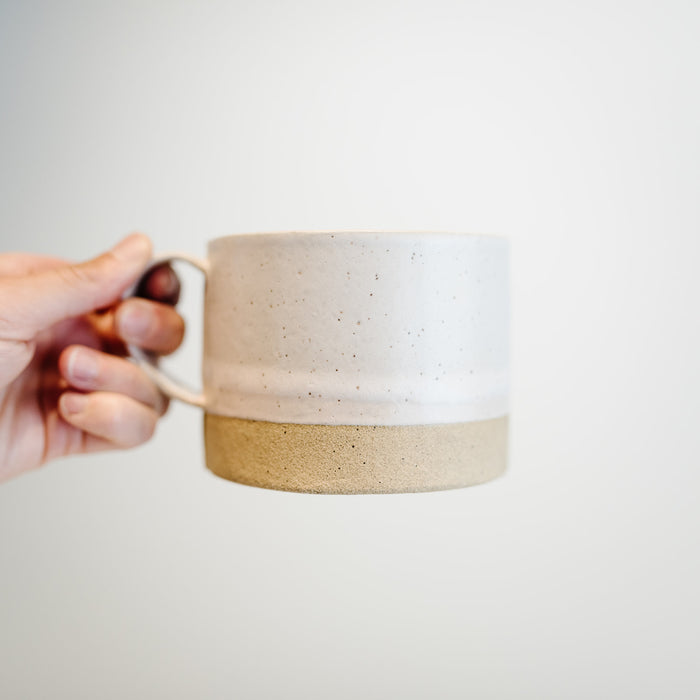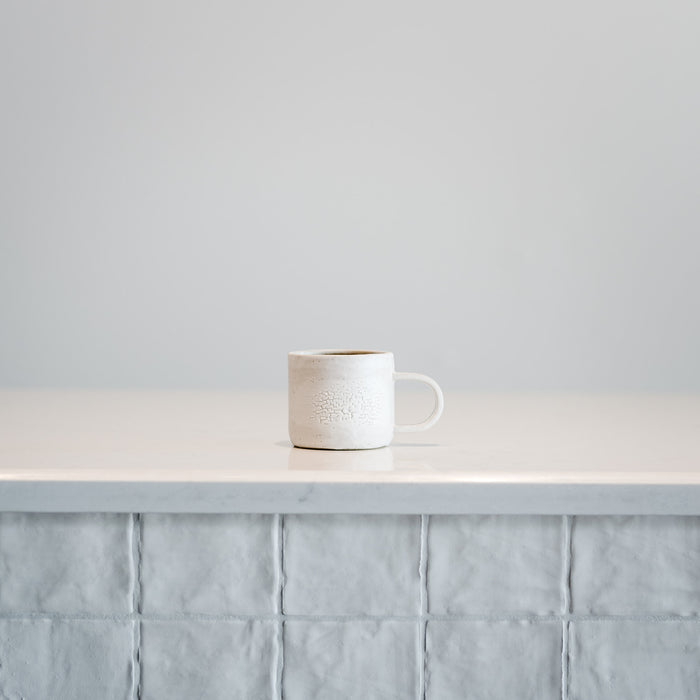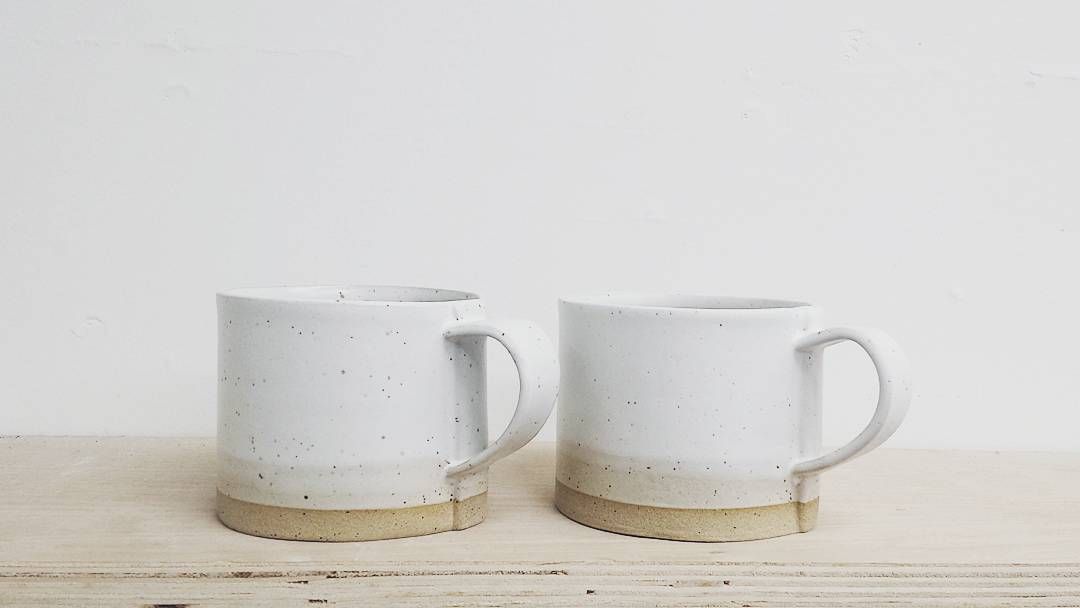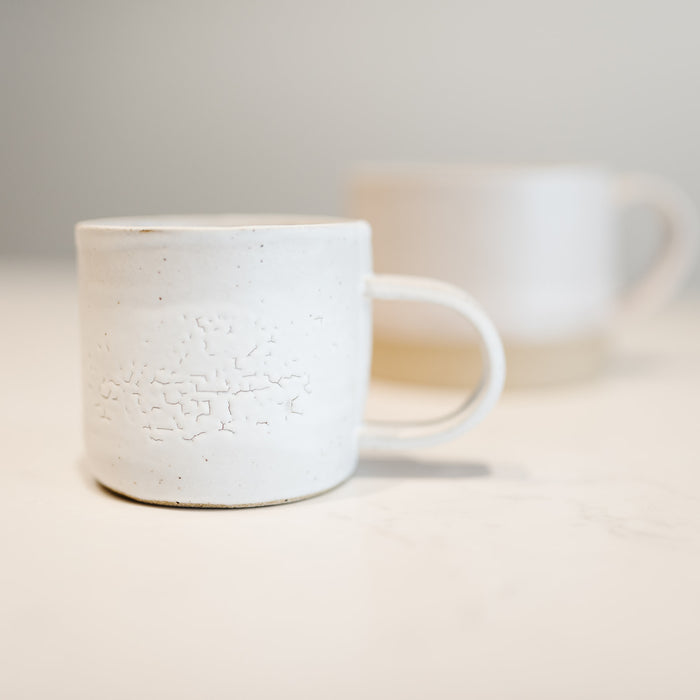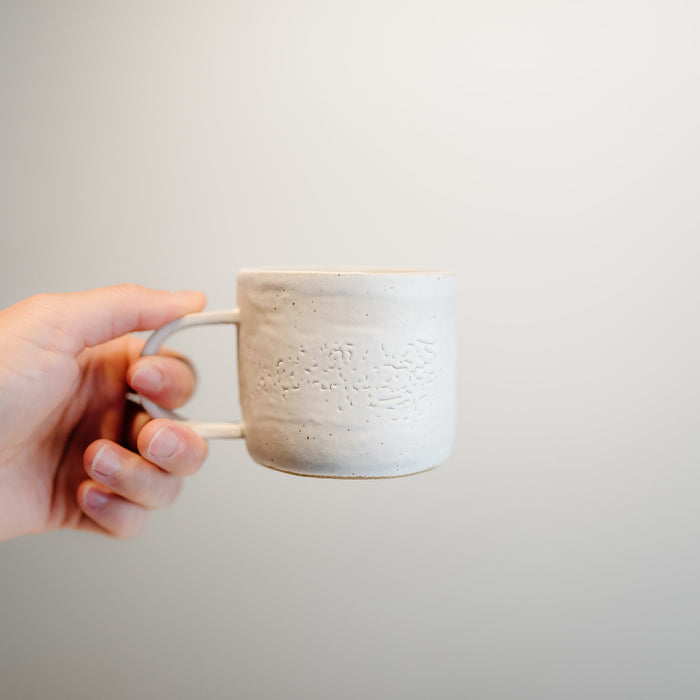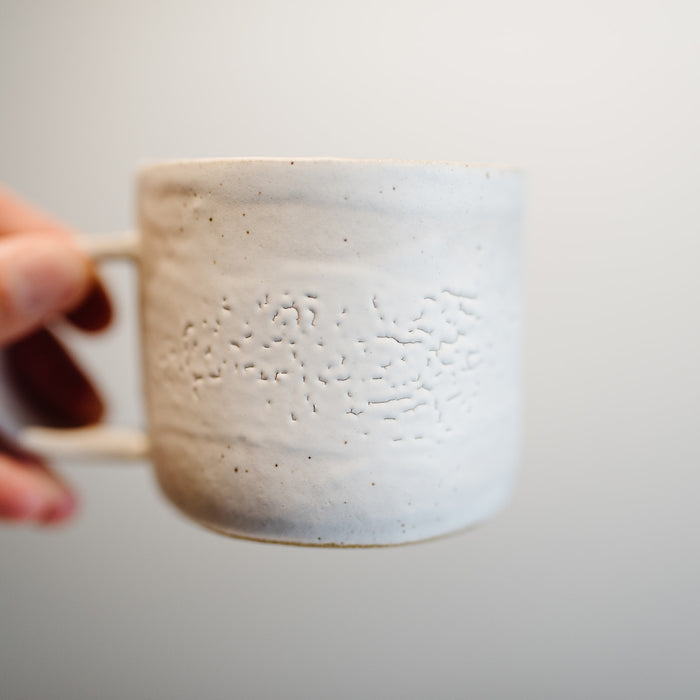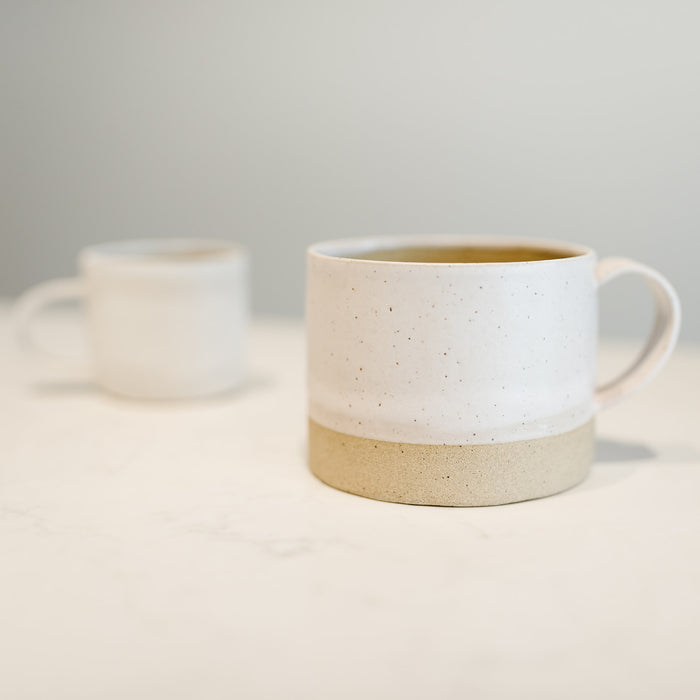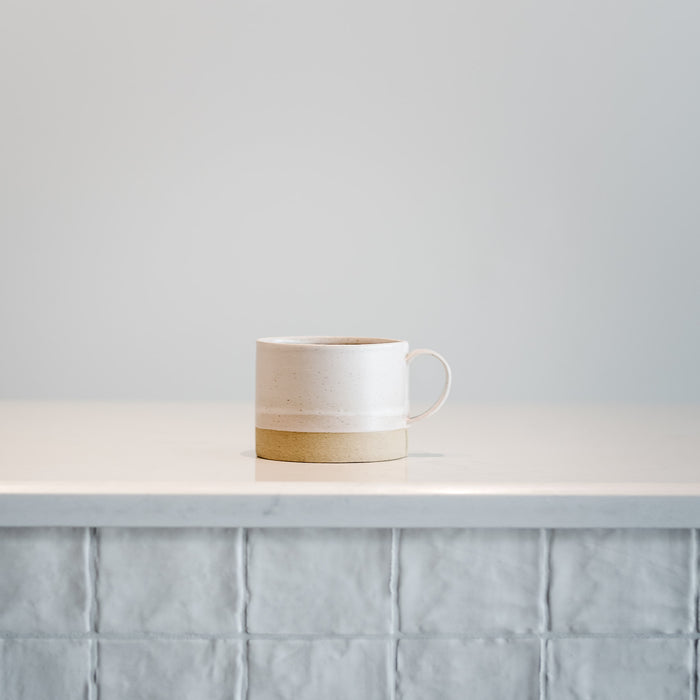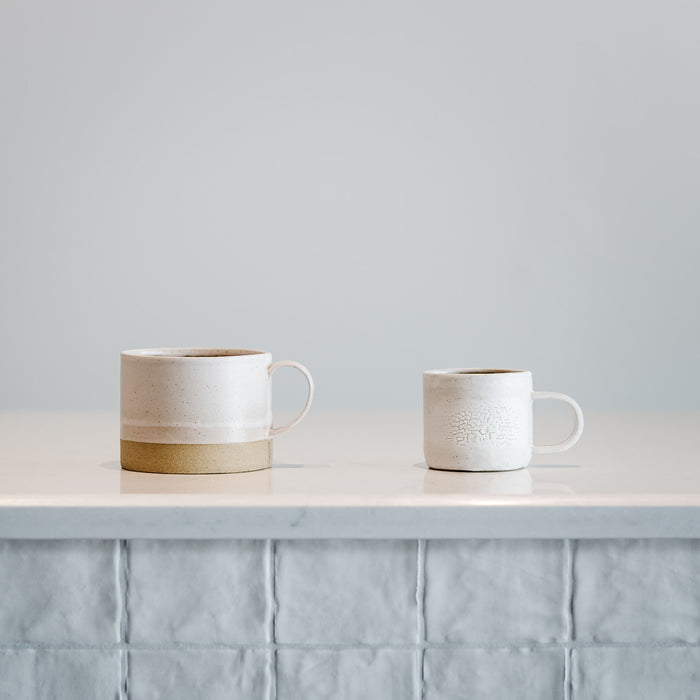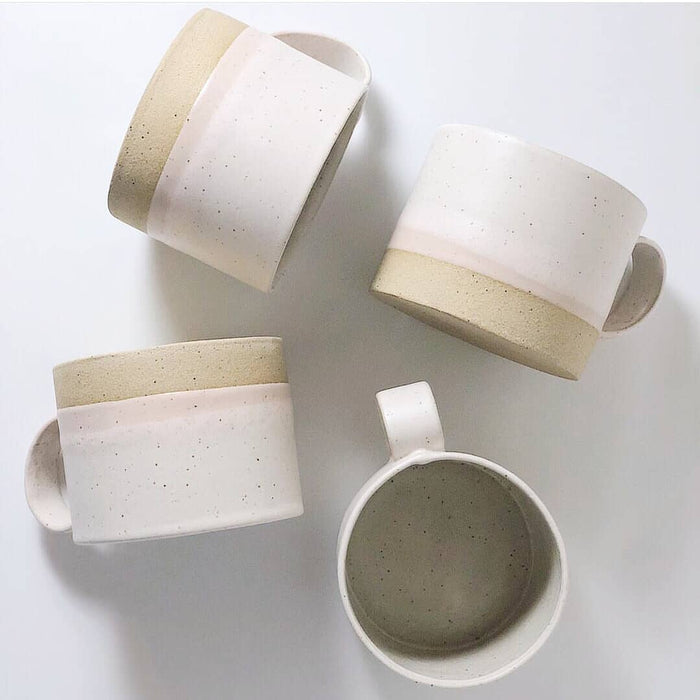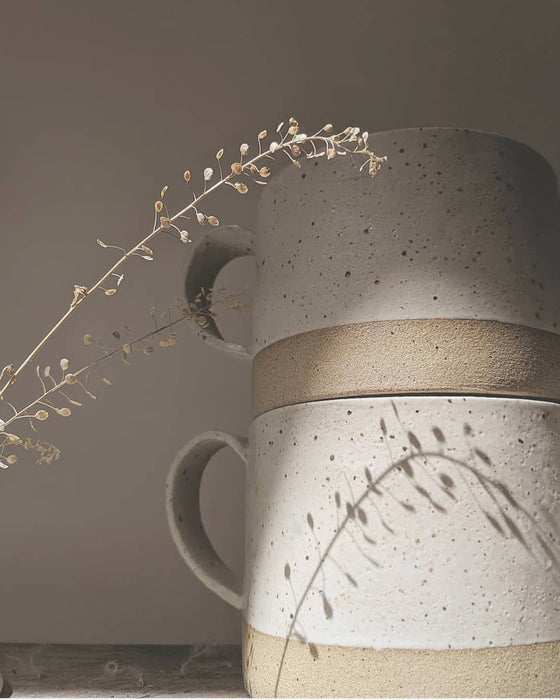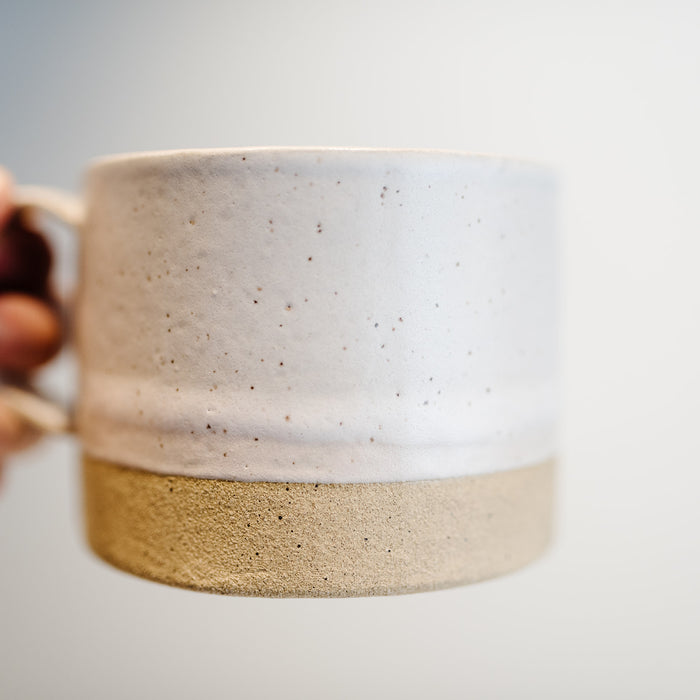 An essential piece of achieving the best taste, is the material the mug is made out of. It is a true consideration when one purchases a hand made ceramic mug. Do you want your drink to stay warm? Do you like to drink in style? Maybe you're trying to be more environmentally-friendly.  A handmade mug by Grace Lee is your chance to be unique.
Materials & Care: Ceramic and fragile. Handwash in warm soapy water. Very lightweight at less than 0.25lbs
Colour: Colours vary by each individual piece. Two toned - White with natural rim, and White textured
Size: Two toned - white with natural rim - approx. 4" diameter, 3.5" high. Lightweight.
White textured - approx. 3" diameter, 3" height. Lightweight.
Handmade in Vancouver, B.C