Moulin Parfumeuse Mills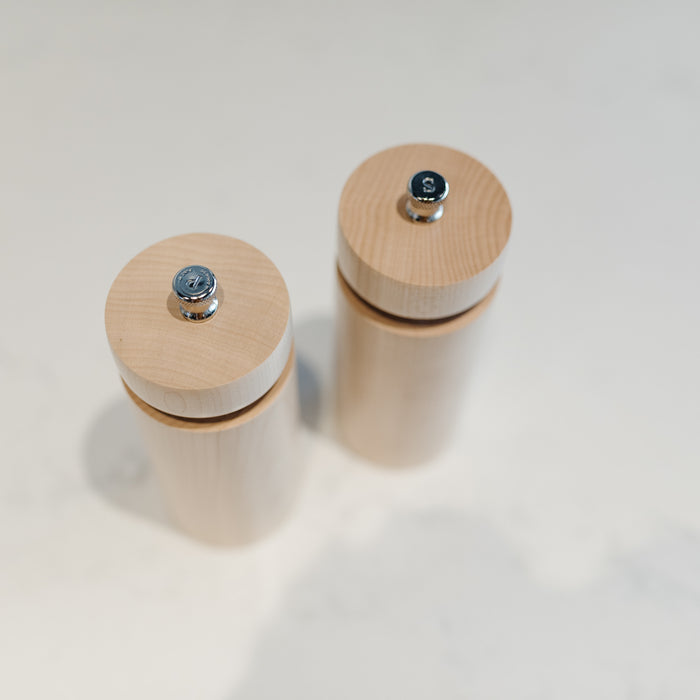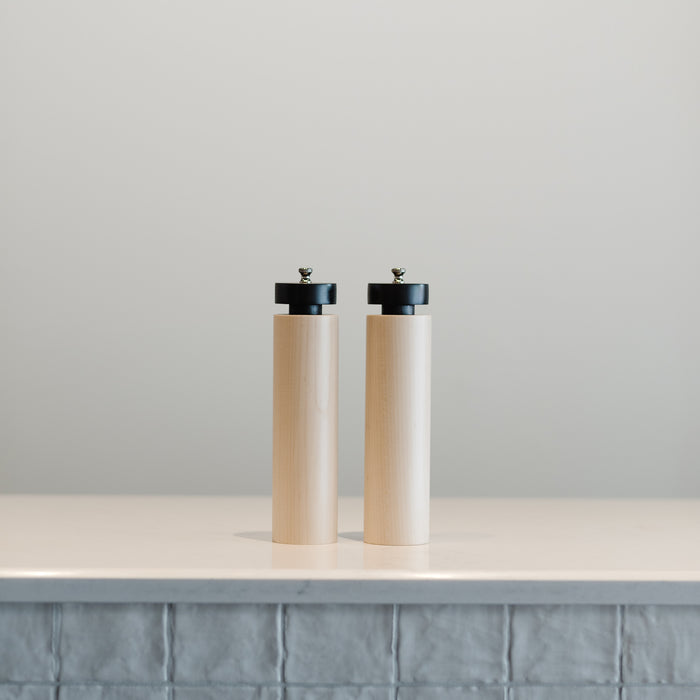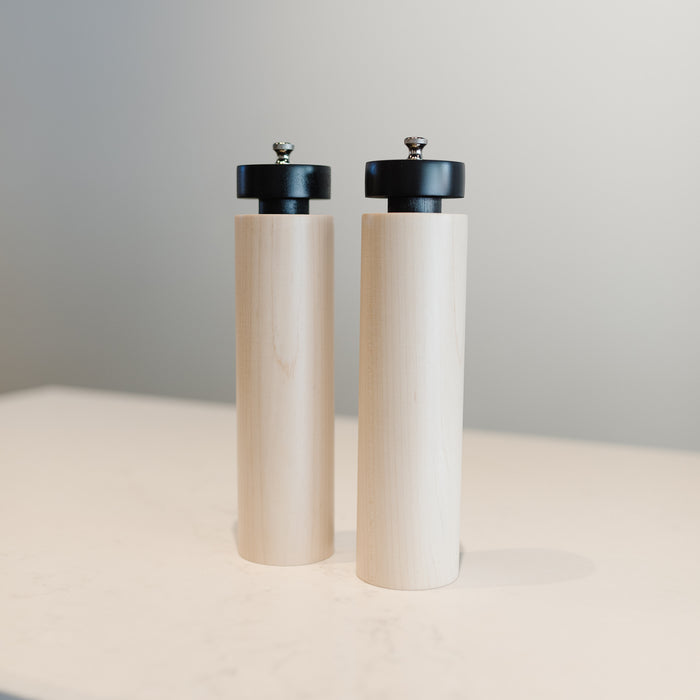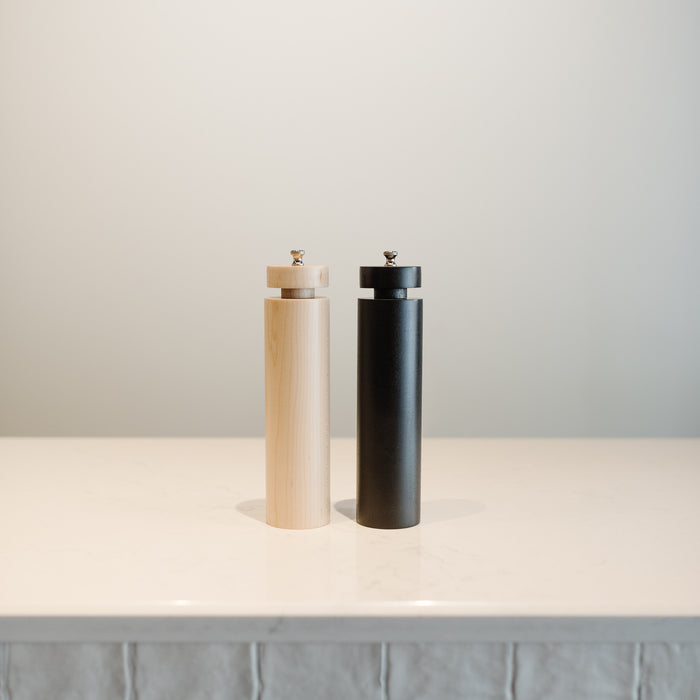 Not just a kitchen essential - its haute couture for your table.  
"Their elegance is only the beginning of the story."

Hand made from real maple, the sturdy shape exudes a quality fine craft waiting to adorn your table. 
Handmade real wood maple mills,
The Salt Mill: Also for Herbs
"A tension spring helps the frinder stay in place despite wea. It ensures a complete grinding with each use."
The ceramic mechanism for salt is suitable for all types of salt, which must be well dried before being ground. You can also grind dried herbs (oregano, rosemary, thyme…) and flax seeds.

Care & Maintenance: However, it is important never to put pink peppercorns or juniper berries in the grinder: their grains are too soft and may clog or damage the grinding mechanism.