Flat Woven Beach Towel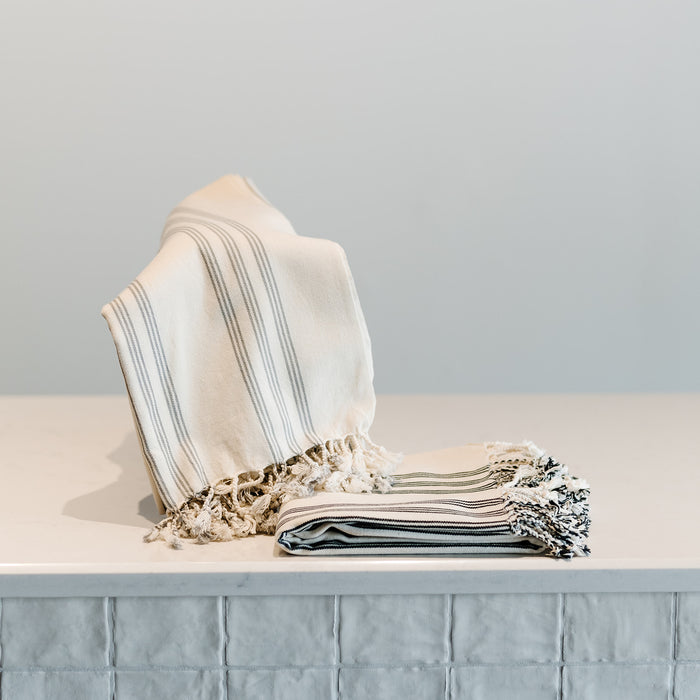 Flat weave Turkish cotton is a very durable fibre that only becomes softer with each wash. The neutral striped pattern makes this towel easy to match to other design elements in your home. And, its versatility makes it a complementary piece to your lifestyle too!  Beach, sauna, shower, scarf or picnic blanket (repels sand and grass)...adventure opportunities are endless with your new favourite towel. Gift one to your bestie to enjoy too!
Materials & Care: Made with 100% Turkish cotton.
Size: 23.5"W x 39"L w/ 2" tassels
Colour: Available in 2 colours - Black & Slate Grey
Canadian owned and made by Artisan Entrepreneurs on 4 continents in 8 countries.