Hand Molded Straight-lined Candles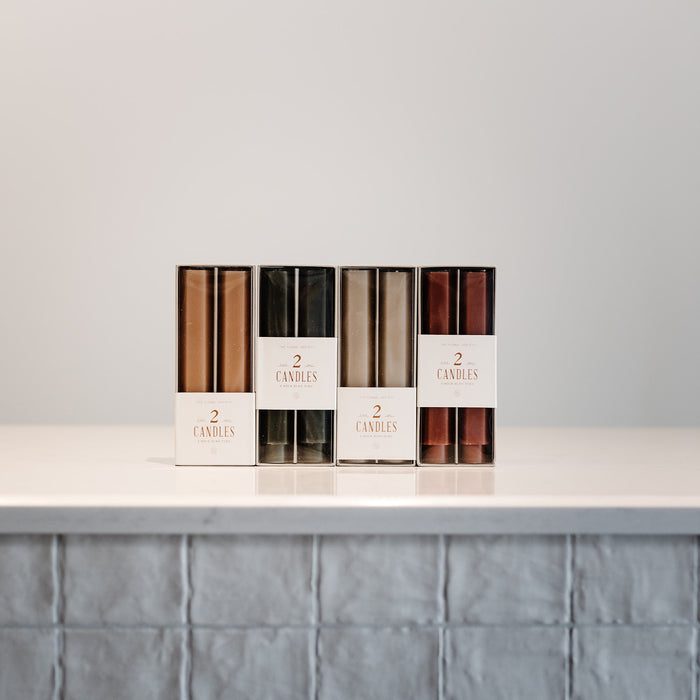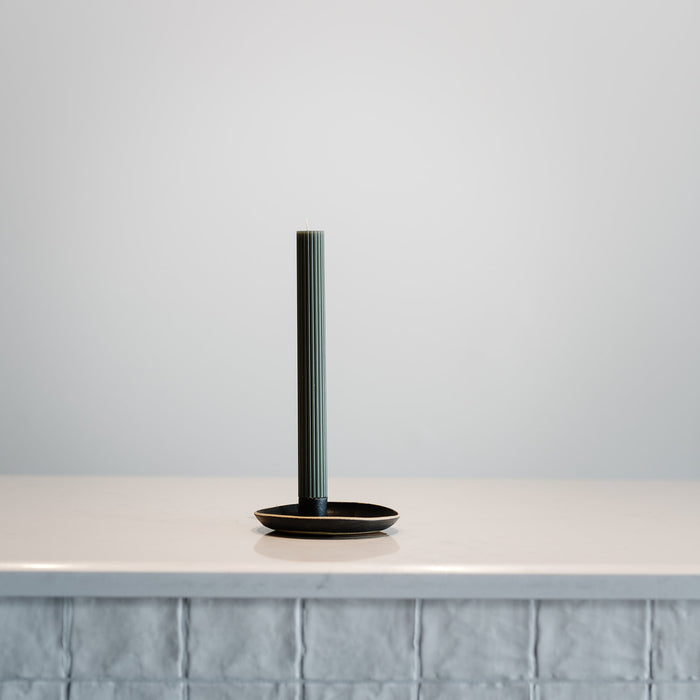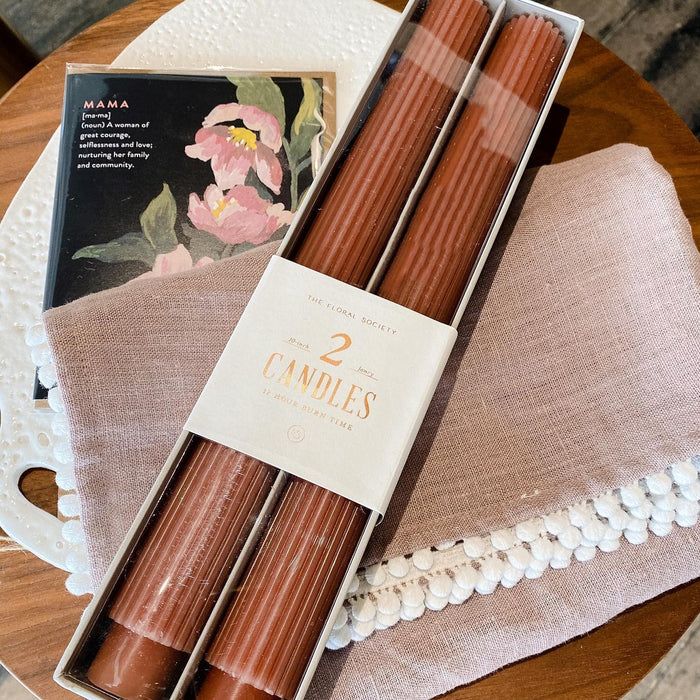 Hand-molded paraffin candles that embody a superior depth of color. The straight line pattern adds a unique yet elegant stature for showcasing in your favourite holder. Each candle is crafted with a cotton wick for a clean burn of an estimated inch per hour.
10 inches = 10 hours. 
6 inches = 6 hours.
Materials & Care: Made of high grade paraffin wax. Burn away from all drafts and trim your wicks to avoid dripping Subtle variations in wax depth and color opacity may occur.
Size: Two sizes are offered. 10 inches & 6 inches. Two candles per pack. Standard 7/8" base. 

Colour:  4 elegant colours to choose from. Clay, Moss, Petal & Parchment
Handmade in New York