Scalloped Serving Platter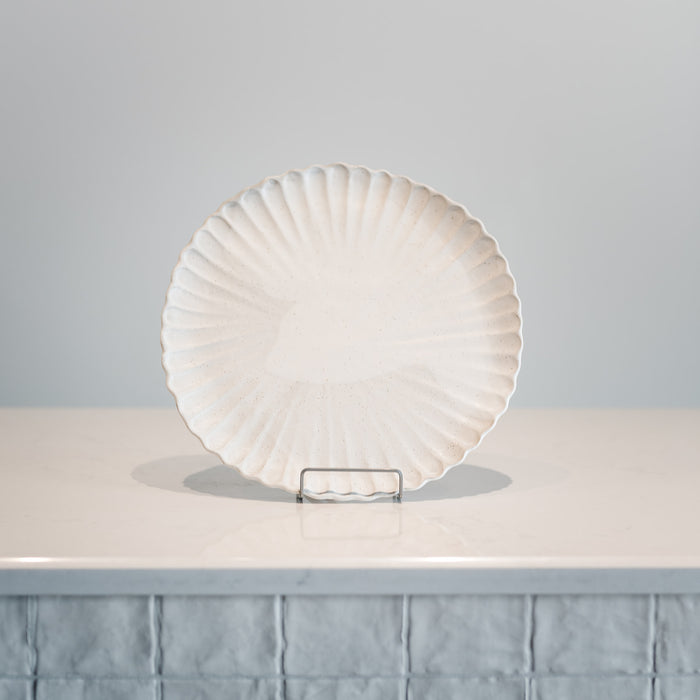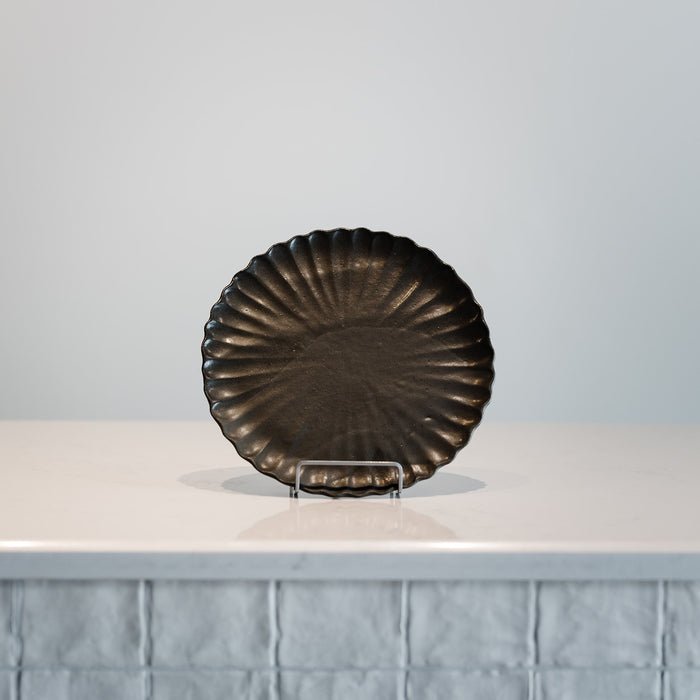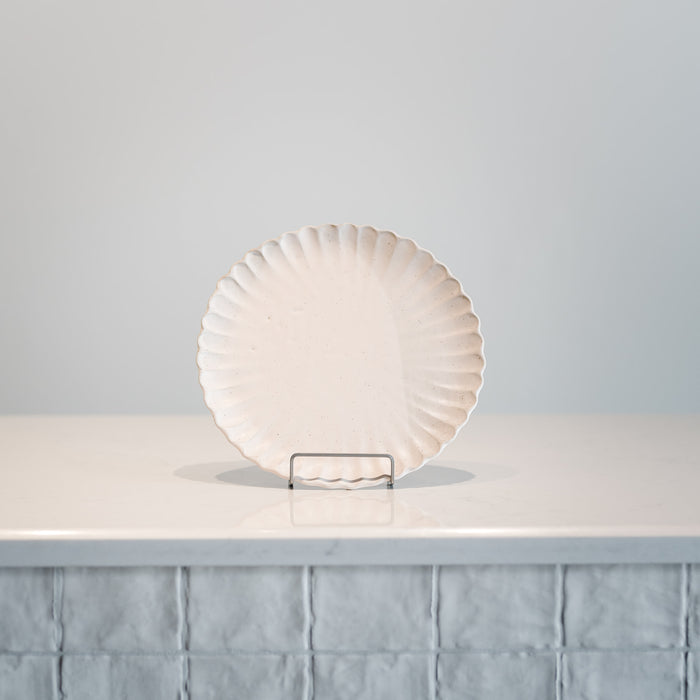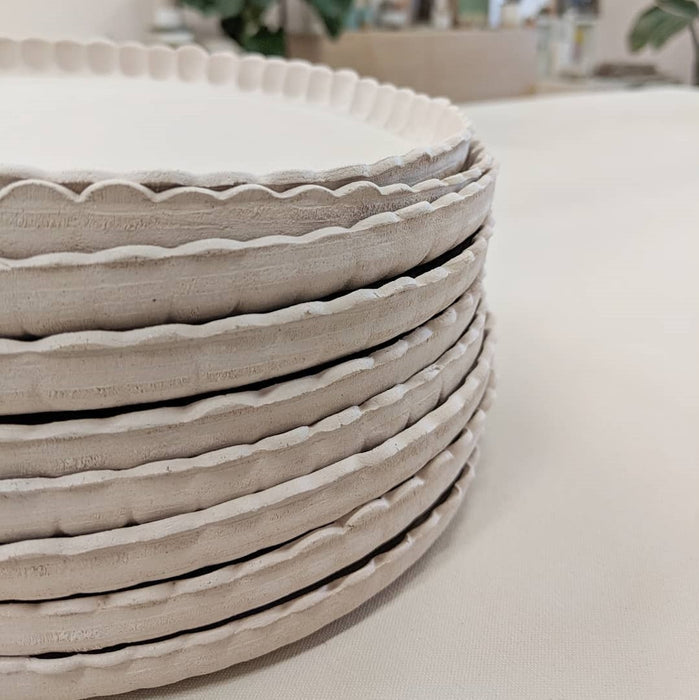 A stylish serving plate: a choice of handmade, over mass produced. The plate is finished in a matte blush glaze and has a soft, speckle to its surface.
Each plate has slight variation in shape and are hand built by slab, one by one.
Dimensions: 
Small 9.25" in diameter.
Large 13" in diameter
This listing is for one scalloped plate. Handcrafted products results in natural colour variation. Colours may vary by web browser also,
Designed and handmade in Vancouver, B.C